Bubble Soccer Ball (3 Hour Rentals)
for Rent
Just like regular soccer except you're inside the bubble suit! SCORE!
Three Sizes to choose from:
KIDS (Small): 4' Dia 3.3' (for kids UNDER 5')
ADULTS (Medium): 5' Dia 4.3' (for height 5' - 6')
ADULTS (Large): 5.6' Dia 5' (for adults OVER 6')
Comes with electric air pump and soccer ball!
FOR LAND USE ONLY - Adult Supervision is required at all times. Not Recommended for children less than five (5) years old.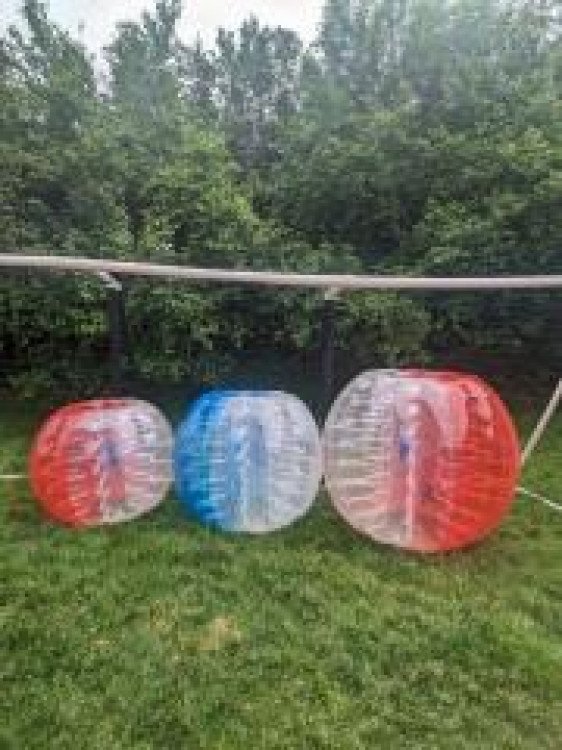 Bubble Soccer Balls
from $140.00